One Village. One Crop. One Harvest.
Our Team
Founding partners and Artesanos.
Ernesto Granados Cardoso
Master Distiller (Maestro Destilador)
Ernesto Cardoso brings with him 20 years experience as a master distiller of premium tequilas in the state of Jalisco. A graduate of the Universidad Autonoma de Guadalajara, working first for major brands such as Milagro, San Matias, Cristeros, and Don Ramon, he learned the craft. Cardoso decided that smaller premium brands, like El Agave Artesenal, Tequila Embajador, Suavemente, and Crotalo provided more opportunity to innovate, choose custom profiles, and achieve exceptional results, without the constraints of high volume production. His small batch tequilas have won over 30 gold medals in Mexican and international competitions. Cardoso supervised every step of the Dos Volcanes process, including the selection and harvest of the agaves, rare for a master distiller. We asked him to produce the fullest pure agave flavor possible. We think he succeeded.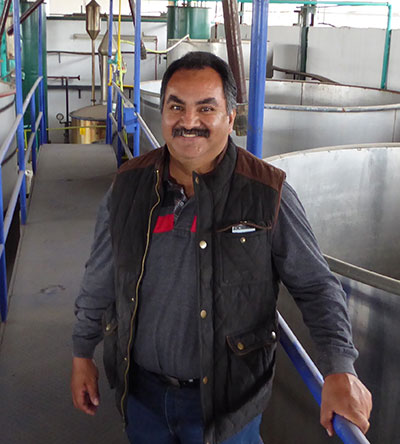 Diego Martinez Ascensio
Agave Grower (Agavero)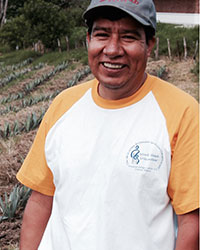 Diego Martinez is a multi-generation native of Cofradia de Suchitlan, Colima. He owns a small ranch on the edge of town. Diego supervised the planting and management of the agave crop, including all the challenges of pests and weeds which he successfully met without the use of pesticides and herbicides. Diego has worked for over 15 years for Project Amigo, headquartered in Cofradia. He is beloved by the children of the village, and is a "padrino" to many of them – which also attests to the esteem in which the villagers hold him.
Fernando Garcia Maldonado
Harvest Crew Leader (Jefe de Jimadores)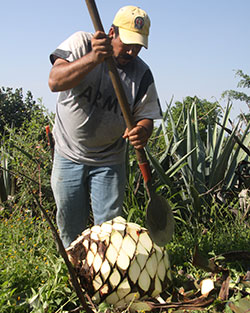 Fernando Maldonado is a master jimador. He leads a crew of a dozen jimadores, mostly from his extended family, who travel to agave fields in the Jalisco region to harvest agaves. It takes experience to know which agaves are ripe and ready, and a special skill to work the razor sharp coa efficiently and safely. Without hardworking skilled jimadores there would be no agave spirits. We think it is important to recognize their contribution and hope other brands will follow our lead.
Miguel Arturo Hernandez
Bottle Designer/Producer (Vidriero)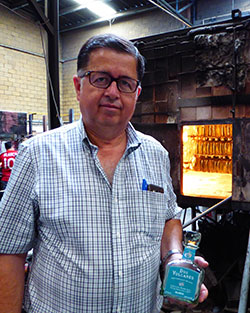 Miguel Hernandez learned his trade from his father and now has over 30 years experience as an artisan glass blower and designer. His hand blown glassware and bottle molds have won numerous awards. He designed and produced the Dos Volcanes bottle at his factory in Tonala, Jalisco. Each bottle is made of 100% recycled glass. You can
watch our bottles being made in this video
.
---
Craig Reynolds, Ted Rose, and Diego Martinez
Co-Founders

Craig Reynolds and Ted Rose are Californians who formed a friendship around Project Amigo, a non-profit organization founded by Ted and his wife Susan Hill to provide educational opportunities for the poorest children in rural Colima. Craig and his wife Cass Sylvia have been regular Project Amigo volunteers for over 30 years and eventually built a home in Cofradia to share with other volunteers, many of them Rotary International volunteers from the United States and Canada. In 2006, Craig and Ted joined with Diego Martinez, the Director of Operations for Project Amigo, to plant agaves on a vacant pasture on Diego's family ranch. Their goal was modest: make some good tequila, sell it to friends, and use the proceeds to help Project Amigo. Diego supervised the growing of the agaves, while Craig and Ted coordinated the production and bringing the product to market. Craig serves as the licensed importer and distributor of Dos Volcanes through California Agave Ventures, LLC.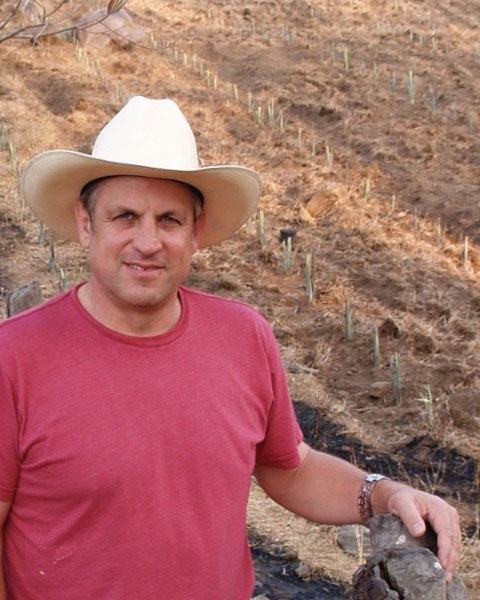 Craig Reynolds - 2006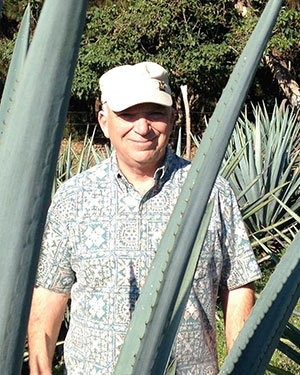 Ted Rose - 2013
---